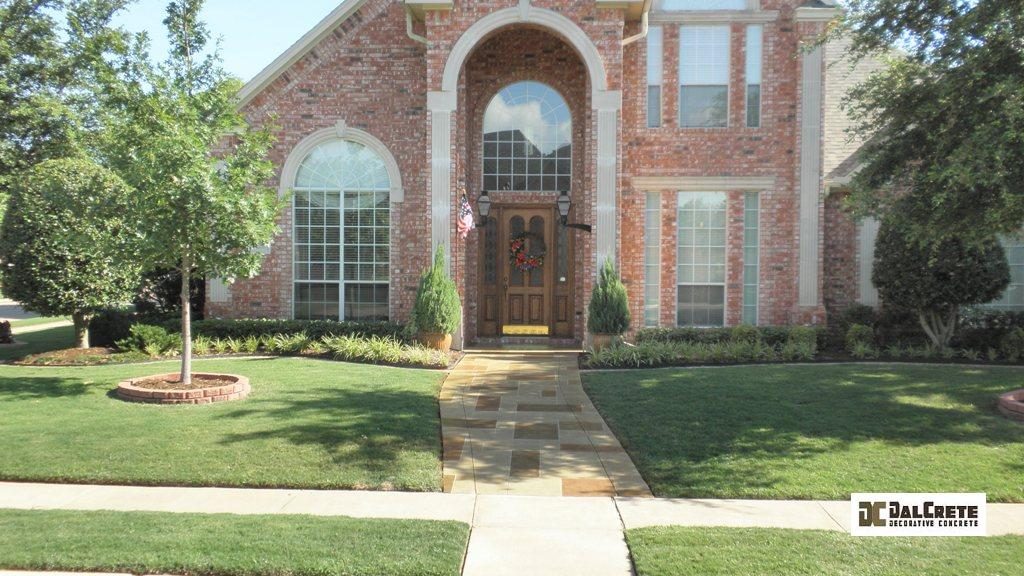 The expert installers at Dalcrete offer a wide variety of finishes. With years of experience, we can install overlays, acid stains, antique colors, decorative acrylic and epoxy sealers, grind or polish existing concrete, or simply restore or upgrade an existing surface with a strip and refinish option using our top of the line sealers and floor finishes.
Dalcrete can bring you the most cost effective and custom concrete surfaces your money can buy. The durability, minimum maintenance, and rich ambience provided by today's concrete products can be yours, whether interior or exterior. Incredibly versatile, it can be used as stand-alone monolithic flooring or in conjunction with traditional flooring products. The result can range from subtle and elegant to dramatic and striking.
Whatever your needs or tastes, we have something to fit both your design and your budget. Whether you need an upgrade for your pool area to bring it into today's design style or you need to simply restore a front drive to a suitable finish prior to selling your home, or perhaps you need a low maintenance hard surface floor in your space to combat allergens – we can help. Dalcrete can provide any number of finishes to upgrade or restore your basic concrete surfaces with products designed to increase the durability and longevity of those surfaces while providing an unmatched increase in aesthetics for your home or commercial location.