Decorative concrete is a way to spruce up the outside of your home. When you are landscaping, you know that you can get color through the flowers and other plants in your yard, but with decorative concrete you can bring in more new colors into your landscape designs.
Cracks or discoloration in concrete sidewalks or driveways are real eyesores that can ruin the curb appeal of your property.
Discolored surfaces can be given new life with a variety of coloring techniques, ranging from minor color adjustments to a complete color change. There's no reason to cringe at cracks. As long as they're not creating structural problems, they can be disguised or even incorporated into a new design. We can transform flaws in exterior concrete into assets.
With our coloring techniques we can create antique, natural look, for old or new concrete. All of our applications are 100% UV stable, means colors do not fade and the slip resistant can be achieved either trough rough overlay texture and additives in the sealer, or just with additives in the protective coat of concrete sealer.
All of our finishes are low maintenance and permanently sealed to protect against oil, grease and dirt. They are extremely durable, freeze/thaw resistant and designed to perform long term.
We can create numerous slate, tile, cobble stone, flag stone, and brick or custom designs in many variations of shape, surface textures and patterns.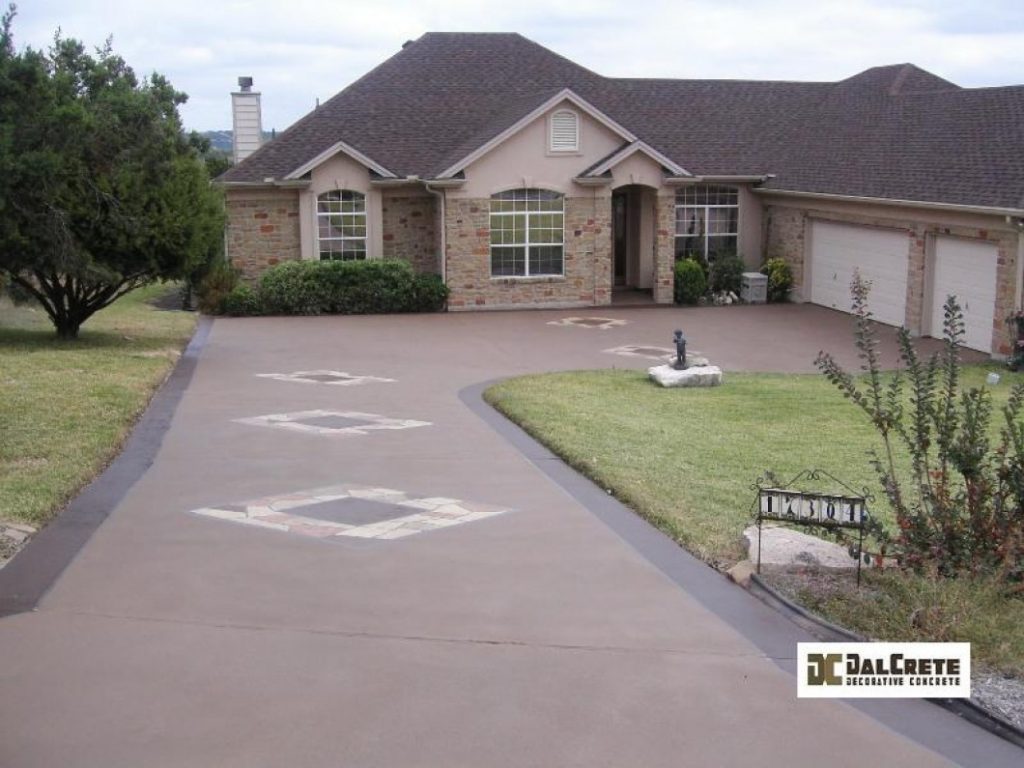 You can Increase the curb appeal of your property by enhancing the color of regular concrete with acrylic stained concrete overlays (a.k.a. colored concrete, patterned concrete or concrete resurfacing) or with a direct acid stain or with a combination of both.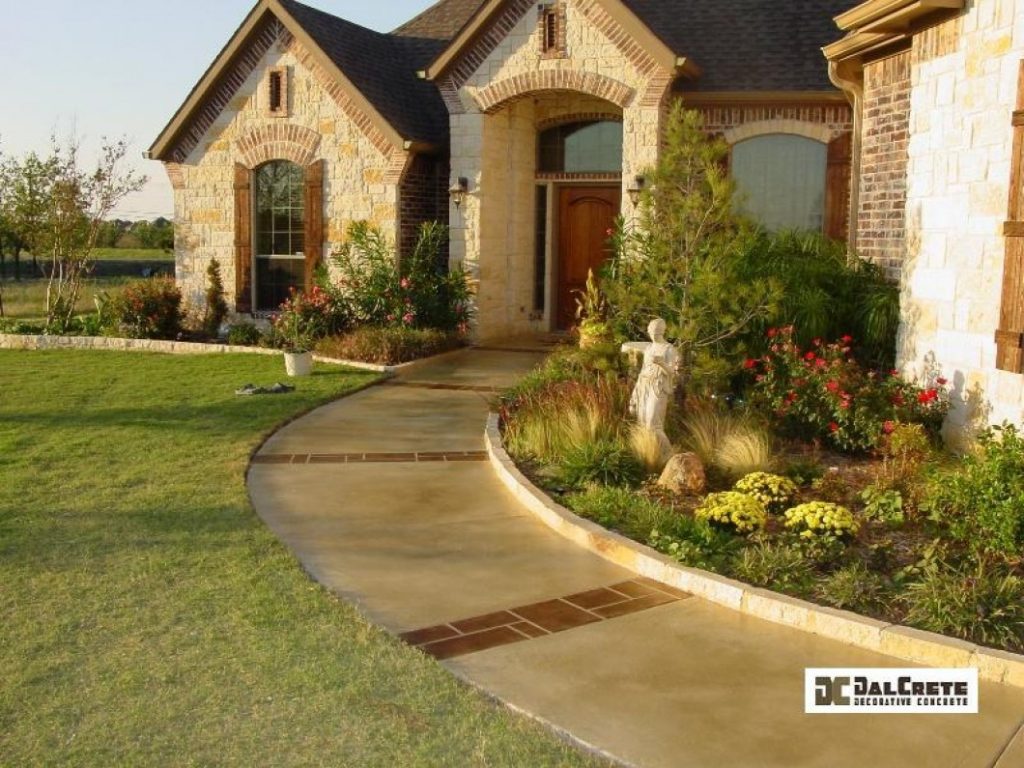 When your back patio is not big enough for a living space we can extend it and make it beautiful with a concrete overlay for a uniform finish look…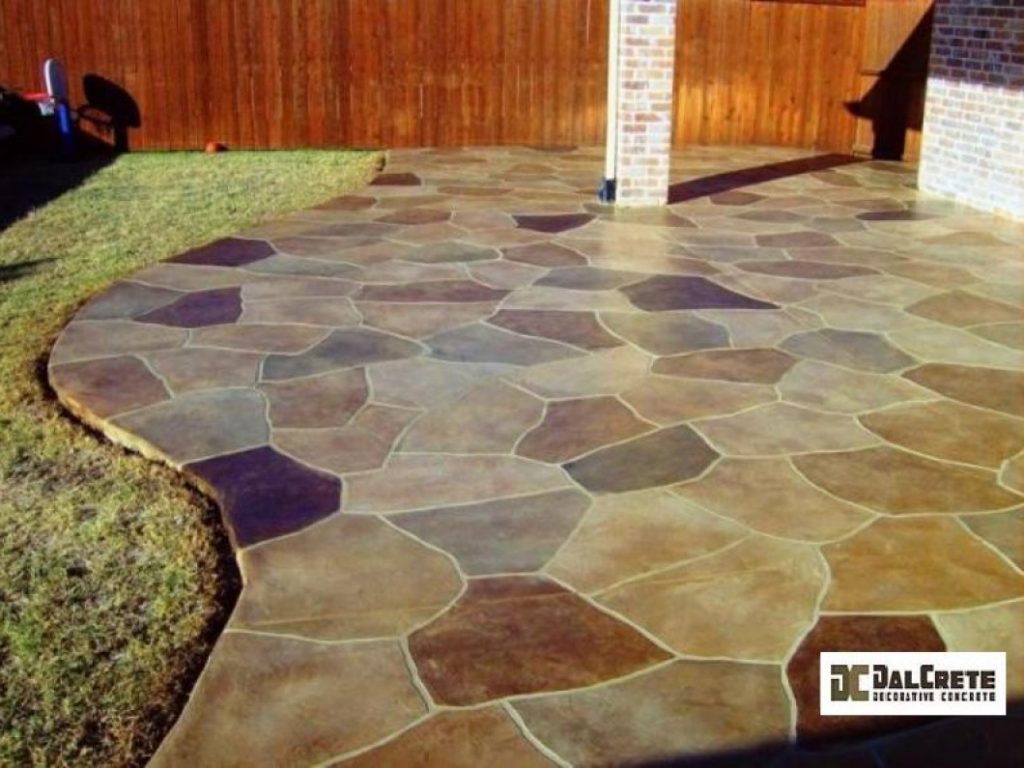 Perhaps your pool deck needs a facelift to restore its original "cool deck" look or you may want to upgrade to a hand trowel or to a full depth stamped concrete overlay…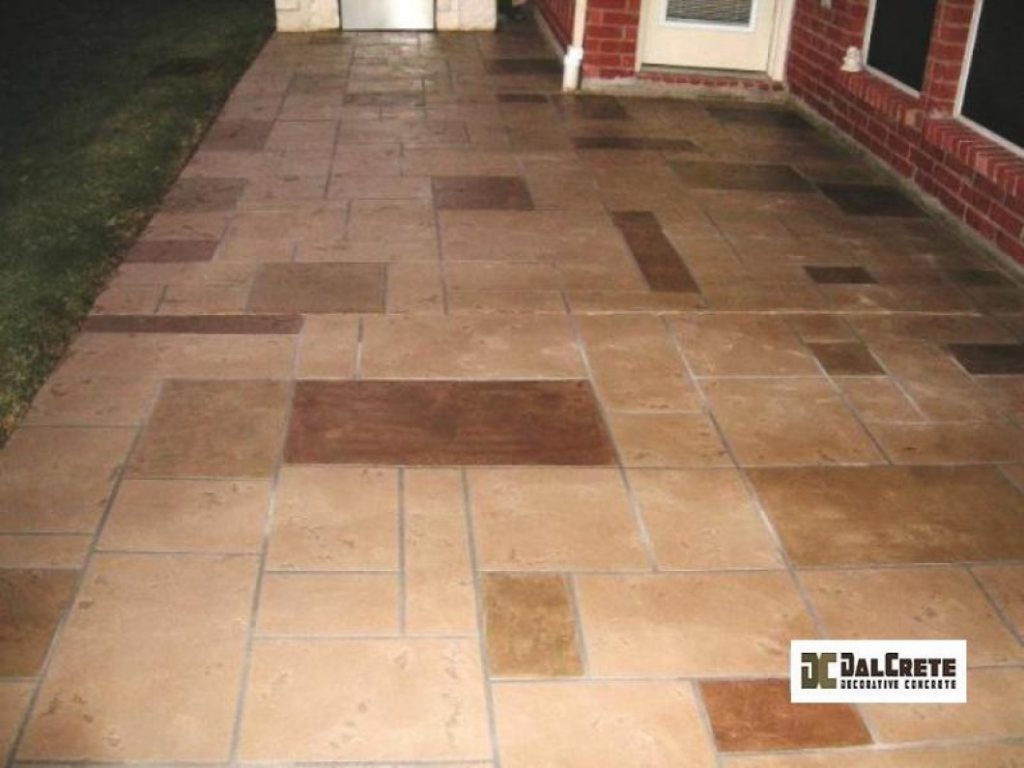 Or maybe you want to extend your deck to satisfy your space needs.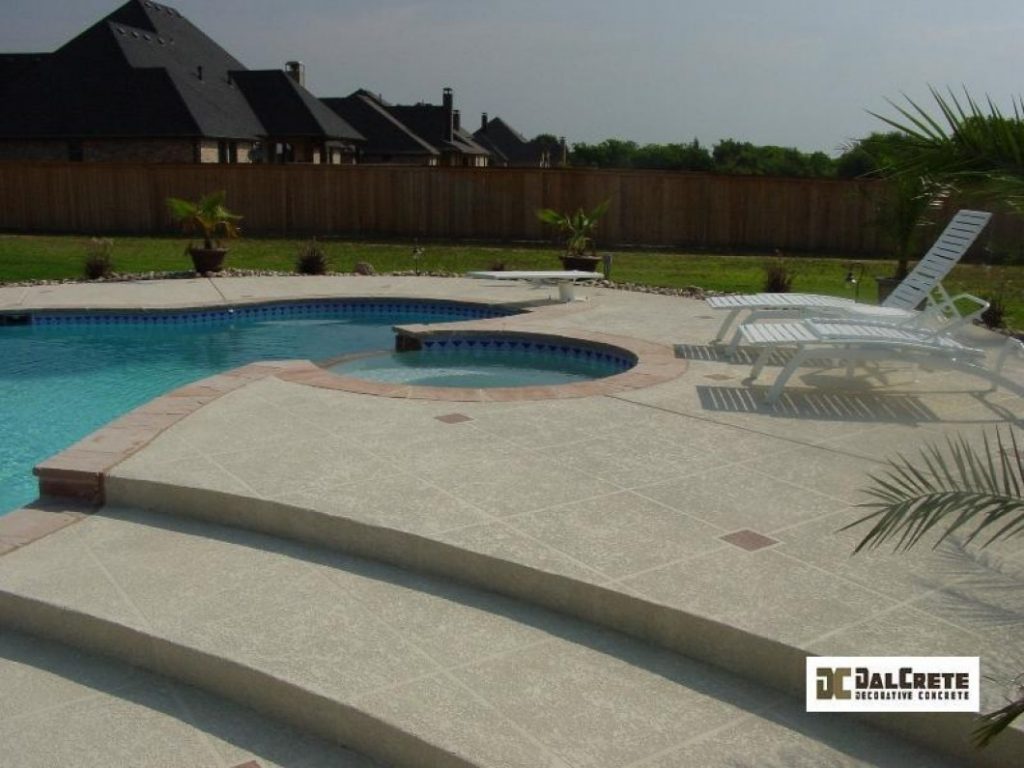 We serve Dallas, Plano, Frisco, Mckinney, Allen, Lewisville, Grapevine, Arlington, Grand Prairie, South Lake, Flower Mound, Rowlett, Rockwall and the entire DFW Metroplex. For all your concrete needs from concrete patios, concrete pool decks, concrete driveways, concrete sidewalks, and stone veneer concrete wall panels.